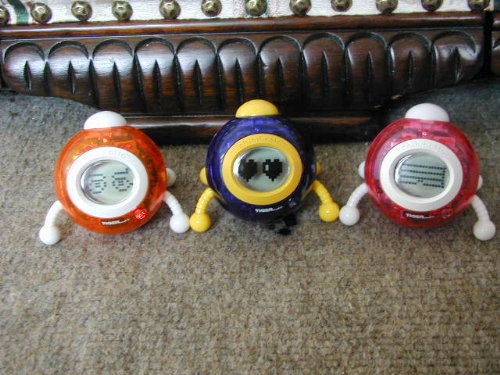 Another cute yet short lived virtual pet. I'd say they were out in the stores for about nine months. I only saw or ever heard that Target sold them. They were also sold in Japan.

There really wasn't much to this one.

To get it to do stuff, you tap it.

There is also a little heart beat. You can see I caught the heart beat on the orange one.

The pink one is sleeping.

The arms also also work. They pound the ground in a rythmic tantrum. Really cute. All sorts of nice graphics come up on the screen.

I'd say they are worth having, if even as a nice desk ornament. It also has a clock function.