Tamagotchi Mini

&

Chibi Tamagotchi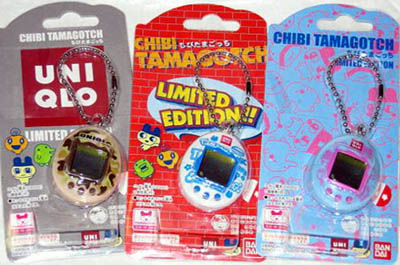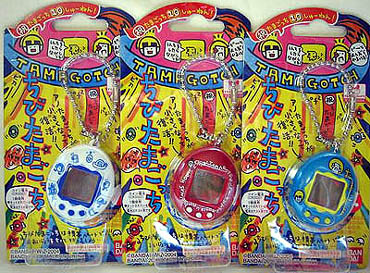 The Mini (US version) and Chibi Tamagotchis were released in Japan, Australia and the USA in 2006.

The US versions were only in stores for one year but they continue to be released in Japan. Special editions still continue in to 2008.

This is a much simpler Tamagotchi version. It is also about 2/3rds the size of the original Tamagotchi.

The only function is feeding. There is no play or cleanup.

There are also fewer characters than the original.

Personally, I really like them. They are perfect to have if you want to have a Tamagotchi going but know you don't have the time to keep checking and taking care of one.