Pocket Biscuit instructions

Challenges you to raise a musical band to make it to number one in the Bilboard charts within 15 days.

The band is composed of:

Chiaki Sakamoto, Teru Uchimura and Taiboku Udono.

You have to feed them, train them, entertain them discipline them and promote them to increase their performance, cooperation and popularity.

The button arangement is BACKWARDS. Remember that and you will do pretty well.

The first button in the "D" button.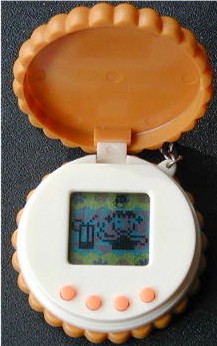 The first icon is a musical note.

It's dancing & singing practice.

The first option is to dance.

The bottom option is sing when all the three members are together.

Dancing game: Use the B and C (left and right buttons to guess the direction the band member will turn. It's a left-right game.

Singing game: Use the B and C button to copy the moves.

The next three icons are three faces.

This is how you check on their progress meters (Hunger, stress and arrogance).

There are also the food and activity choices of eating, resting and goig to the bar or club.

The first icon on the bottom is the TV icon.

You must get your band promoted. Perform on TV regularly in order to increase their popularity. Just select this icon to appear on TV. You can only do this once a day and that should be around "prime time" hours. 7-9 pm.

The P icon, I'm not entirely sure about.  The first information it shows is their rank on the charts. Then it goes in to a rock paper siscors game.

The lightning icon is discipline.  The band does not like to be disciplined. but some times discipline is necessary if you want your band to behave properly.

DAILY SCHEDULE

Some of the activities can only be activated within the time schedule listed here:

Sleep - - - - - - - - 10:PM - 8:AM.

Go to the bar  - - 10:PM - 8:AM.

Go to the club  - -10:PM - 8:AM.

T.V. show - - - - -  8:PM - 10:PM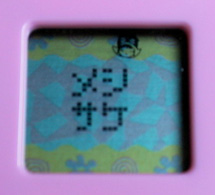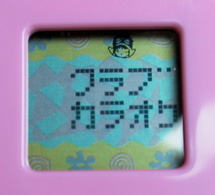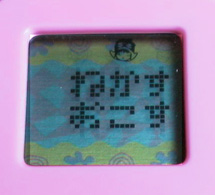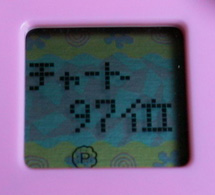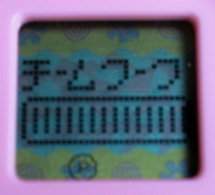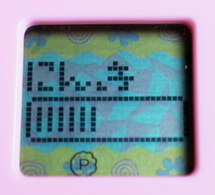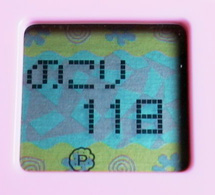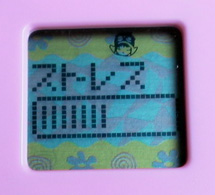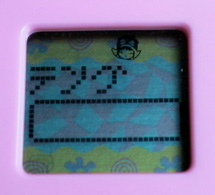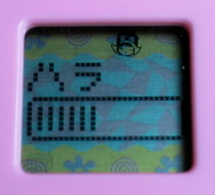 Food  and

Sake. Sake will put them to sleep

I really liked Pocket Biscuit a LOT!

I started off on the English version, but fround the Japanese one better.

When the game ends, it just ends, I THINK I made it to the top of the charts.

I will be playing with this one again.    :0)

There does not seem to be any difference between the two color Pocket Biscuits.

This page was last updated: February 7, 2007