All of the Giga Pets have nice animations.

There is also a variety of things you can *teach* your Giga.  Plenty of training and discipline will keep your Giga happy and around for quite some time.

These are the Giga kities I have.

There are two shell styles. The triangular and the square style.

These are NANO pets in Giga's clothing. Very unusual! ------->

Every thing about this one is Nano.

You do not teach this one tricks like an actual Giga.

These are all the regular Giga Dogs I have. I'm missing the KFC dog.  The three different shells for the regular dogs, then  the Giga Pets Diary.  The care and functions are the same in the diary but with the much larger screen, the graphics are much nicer!

Last updated on: February 7, 2007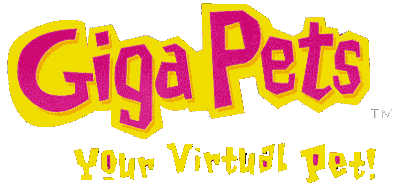 The frog was one of my first Gigas. He's really cute.

One game is to rev up your tadpole so he can do a flip.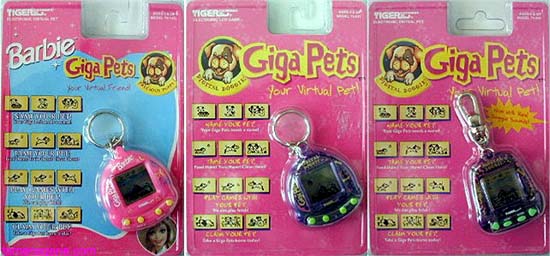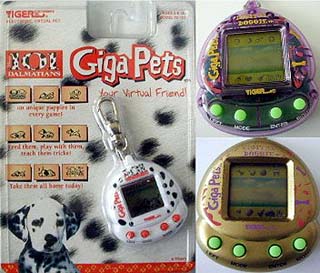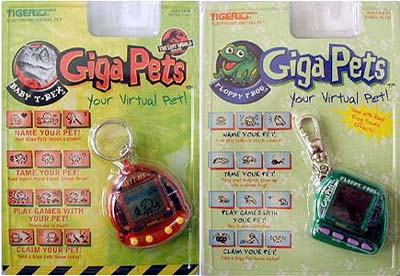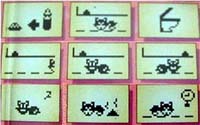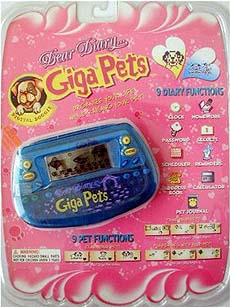 So sad that Giga Pets can not be bought in stores any more. TIGER TOYS was bought out by Hasbro a while back.

Please visit their site
to ask them to make Giga Pets again. You never know, it may eventually get them on the shelves again.