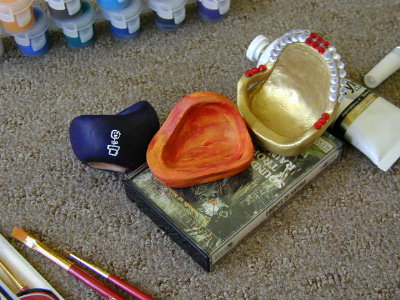 Virtual pet holders / stands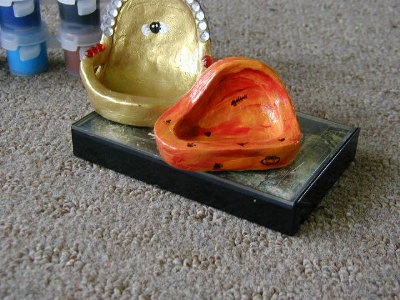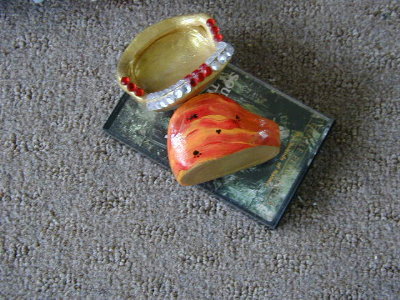 Details are fishbone, frog head, paw prints, clean up icon ( brush) Attention bell, hearts.

Paw print, fishbone, clean up icon, heart.

I'll probabaly add a little more.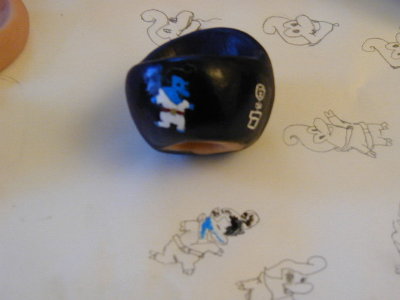 The inspiration for this one is Las Vegas.

I call this one "VegasGotchi" with a Jinjiro Elvis.


During the painting process.