The EnTama was released November 23, 2005

These Tamagotchis play a LOT like the Entama You can even use the Enwarehouse program with this one but some of the items will be different.
For the Enwarehouse program, look at my entama page.

The Entama instructions will also work quite well with these. The only difference is the Strange character versions.
Check out the official page for Uratama here:

For UratamaTown go here: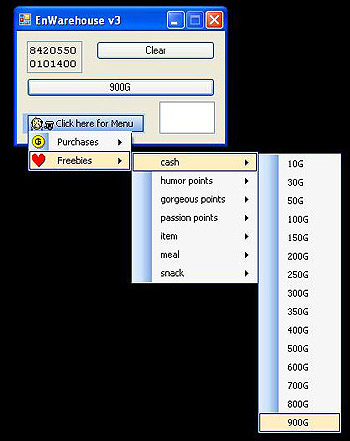 It is an honor to present Enwarehouse! This little program is for use with your Entama. Enter your travel code, chose what you want, and it gives you your exit code to enter to the Tamagotchi. You can get anything that e-tamago can give you.  Thank you so much Binary for creating this wonderful program! :0)

System Requirements :

Microsoft Windows XP

Microsoft .NET Framework 2.0

Bandai Cho Jinsei Enjoy! Tamagotchi Plus

Installation Instructions

Download the EnWarehouse.zip file.  Extract the contents to media local to your computer.  Run the Setup.exe program.  A shortcut will be created in your Start menu.  After installation, the .zip file and its extracted contents can be deleted.

Operating Instructions

Get a TamaTown Log In No. from the Tamagotchi.  Enter this number into the box near the top left of EnWarehouse.  Click the Login button to validate the number.  Click the Menu button to open the item menu.  Move the mouse through the item menu, and click on the desired item.  Enter the number from the box near the bottom left of EnWarehouse, into the Tamagotchi, as the Log Out No.  Your selected item will arrive on the Tamagotchi.  Items listed in the Purchases branch of the menu are chargeable.  If you agree to accept a purchase item, the cost will be deducted from your Tamagotchi's $G$ points.  Click the  Clear button to reset the Log In and Log Out Numbers displayed.  Instead of using the Menu button, you can click the middle button to quickly reselect the most recently selected item.

Un-installation Instructions

Navigate to the "Add or Remove Programs" applet in the Control Panel.  Select the entry for EnWarehouse, and click "Change/Remove".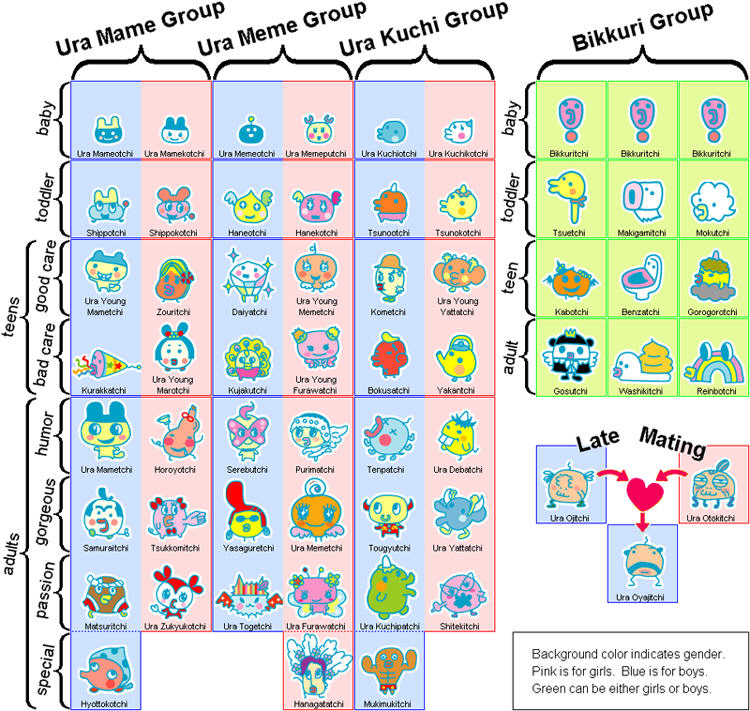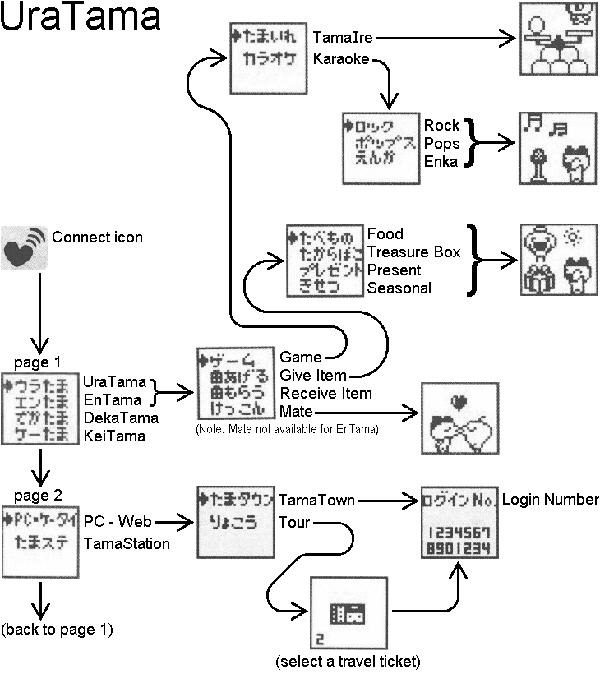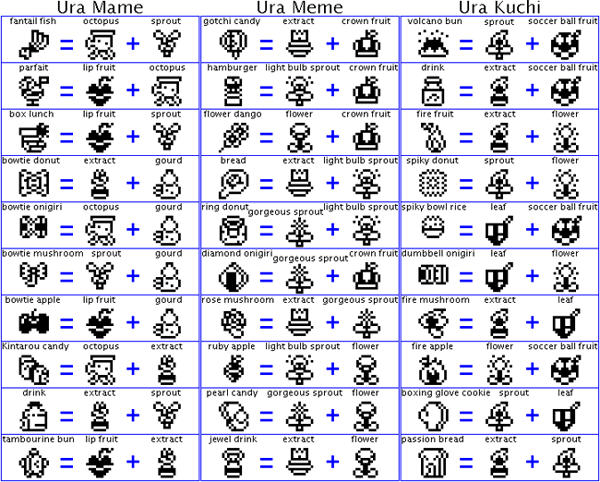 Charts courtesy of binary.